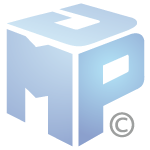 Your MES solution to optimize the management of production
WHAT'S DMP?
Developed according to the logic of industry 4.0, DMP is able to collect:
data directly from machines and plants;
real-time data for onboard verification of all activities;
data that can be shared between several establishments.
With this filtered, standardized and translated information, DMP can:
operate both locally and by cloud;
inform the area managers, in case of anomalies, by e-mail, SMS, or other mobile communication systems;
activate computer procedures such as, for example, a machine stop by recording anomalies and related alarms.
THE DM® MODEL FOR THE DIGITAL TRANSFORMATION 
AREAS OF EXPERTISE

Thanks to the modular structure, MES DMP© Intelligent Manufacturing software has been designed and installed in important and different industrial realities.
SCHEDULE A DEMO TODAY
Let us hold onto you to discover our MES platform