Optimize production
WHAT WE DO
DM Management & Consulting® develops innovative MES/MOM systems for factory management, quality control, interconnection, collection and analysis of production data, maintenance, and real-time monitoring of production departments.
DMP© Intelligent Manufacturing is an MES software designed to optimize production planning activities, from the launch of orders to completion of finished products, to support all phases of the supply chain.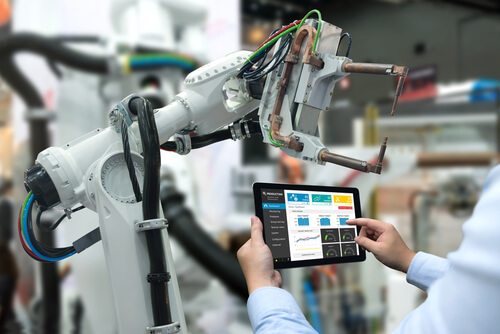 LATEST NEWS
Stay tuned whit us on Industry 4.0, manufacturing, planning, and production management.
For a full round up of all the issues just follow us,  and share them with your friends.
Mass production: definition The mass production is the aspect that distinguishes the industry and is typical of companies that make large quantities of standardized products. In fact, it is also more commonly referred to as [...]
Custom production Customized industrial production, typical of manufacturing or plant engineering companies, consists of the following phases: 1. budgeting, 2. design, 3. planning of materials and productive resources, 4. procurement of materials, 5. internal and [...]